While you are away, rest assured knowing your pets will be taken care of by our team of veterinary technicians, doctors and qualified kennel staff.
General Boarding Information
We offer spacious kennels and runs for both cats and dogs. Our regular runs are 3 ft x 9 ft and our extra large runs are 6 ft x 9 ft. The smallest canine kennel option is 3 ft x 3 ft.

Our cat kennels are in fact 2-room condos with a pass through and perch for watching. They also have a very large window so the cats may enjoy the local scenery.

Each one of our "rooms" is equipped with soft, comfy blankets and toys (unless your pet eats them, of course).

During their stay, each pet receives 15-20 minutes of outdoor play twice a day in our gated patio, where they can bark at pedestrians or run around. Families can go together but we do not do groups, just in case someone may not get along well with others. Extra playtime is available for a small fee.

Your pets will be fed morning and evening while they are here, with our GI-friendly kennel dog food or the food you provide. If allowed, we enjoy giving treats to the boarders in hopes that they will feel more at home.

If your pet should become ill during their stay, we have licensed veterinarians on staff who can address any issues and get back to you with a diagnostic and treatment plan. Our kennel staff is trained to report lack of appetite, diarrhea or lack of defecation, and pretty much anything that seems abnormal. If your pet is acting differently, they will let the veterinary staff know.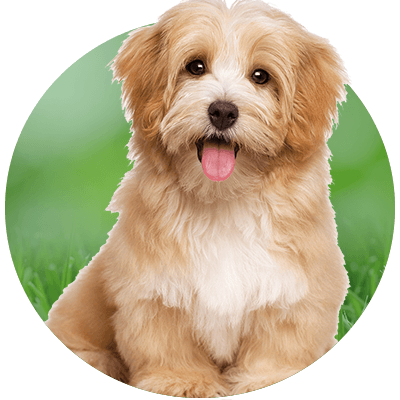 Boarding Policies
We require all dogs and cats to be current on vaccinations to enter our boarding facility. Current means vaccinations have not expired by MORE than 30 days. If your pet's vaccinations are expired WITHIN 30 days we would be happy to update the vaccinations while they are here. There is a $20.00 examination fee plus the cost of vaccination for these pets receiving vaccines.

Canine requirements include Bordetella, Distemper/Parvo, Rabies and Flu vaccines while feline requirements are Feline Distemper, Feline Leukemia and Rabies.

If your pets vaccinations expired MORE than 30 days prior to boarding, we require the vaccines to be updated 48 hours prior to your boarding appointment. This allows protection of your pet and our staff from infectious diseases.

If you experience an emergency and your pets must be boarded with expired vaccination status, we will accept them on a case by case basis.

There will be a $15.00 isolation charge per night in addition to the regular boarding charge, for the first two nights (max. $30.00 in isolation fees) plus the cost of vaccination and exam. After the first 48 hours regular charges will apply.

Animal Medical Center is not responsible for any personal property, including but not limited to toys and blankets that are lost or damaged during boarding.

Any aggressive dogs must be kenneled separately for the safety of our kennel staff.

Please note that Early Bird Sunday pick up is by reservation ONLY. There may not be a staff member available to discharge your pet if you do not alert us by noon on Saturday.
Boarding Prices
Dogs:
Sm Kennel (max size 25 lbs) $19/night
Med Kennel (max size 50 lbs) $21/night
Lg Kennel (max size 75 lbs) $23/night
Regular Run (no size limit) $25/night
Extra Large Run $30/night
Felines:
$18.50/night
Extras:
Extra playtime - $3
AMC food - $2/day
Medication administration- $9/day
Exam while boarding $20
Kennel bath $15-25 depending on size Early Bird Sunday pick up 5:30-6pm (except holiday weekends $20).
Inquire about multi animal pricing.
Unvaccinated animal isolation charge $15.00 in addition to regular weight charge.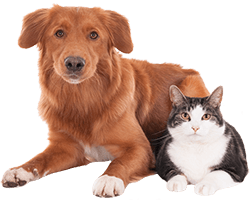 We would be happy to care for your pet with special needs, just call and ask.
We strive to work with you and your pet
Animal Medical Center of Kansas City is happy to provide boarding services to pets in the Kansas City, Waldo, Brookside, Leawood, Ward Parkway, Mission Hills, Prairie Village and Overland Park communities.